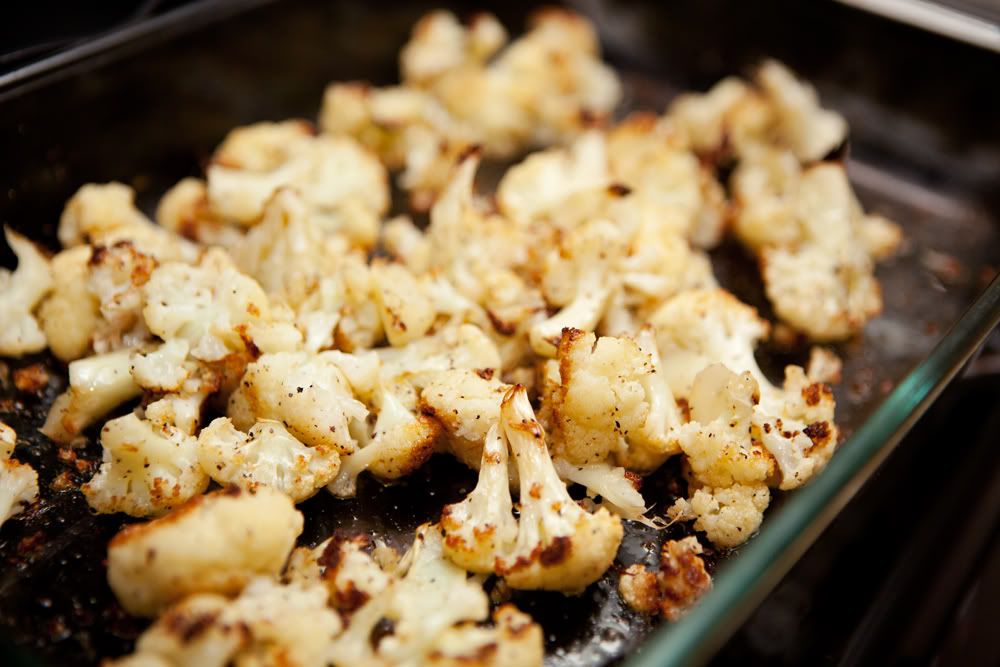 Lately, when I'm trying to come up with something to eat on a whim, more often than not, I end up simply throwing whatever veggies I have laying around into the oven and roasting them until they're hot and toasted and charred at the edges. Sometimes, after they're done roasting, I'll toss some pasta or brown rice into the mix. Or if I'm feeling particularly lazy, I'll just pile the veggies on a plate and munch on them slowly just as is. Here's my go-to recipe for roasting cauliflower, which is popping up at the markets in all sorts of fun colors right now. But you can really use this recipe as a basic workhorse that will perform beautifully with just about any vegetable out there. Photos by
Mark Iantosca
. xo
Roasted Cauliflower
Serves 4
Ingredients:
1 medium head cauliflower (2 1/2 to 3 pounds), cut into 1 1/2-inch-wide florets (8 cups)
2 tablespoons extra-virgin olive oil
1/4 teaspoon sea salt
1/2 teaspoon freshly ground black pepper
Directions:
Put oven rack in middle position and preheat oven to 450°F.
Toss cauliflower with oil, salt, and pepper in a large bowl. Spread in one layer in a large baking pan and roast, stirring and turning over occasionally, until tender and golden brown, 25 to 35 minutes.