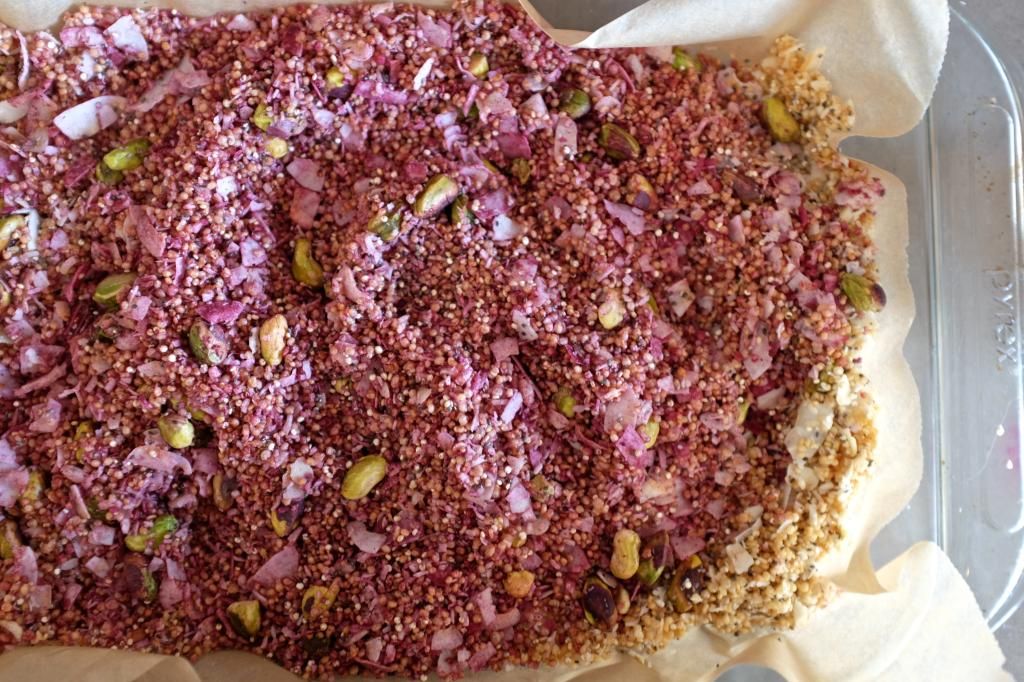 After an extended period over the holidays and into 2015, during which I was traveling incessantly and eating with complete abandon (which for me, means loads of pizza, pasta, sugary desserts, and a cheeseburger with the works thrown into the mix every now and then for good measure), I found myself feeling.....not so stellar. I was tired all the time, bloated, and grumpy. On one particular January morning in London last month, I made a trip to Liberty to treat myself to a few new pieces, and while I was in the fitting room trying on a cute, little, long-sleeved Acne dress, I stared into the mirror, at this weird, puffy, exhausted, travel-weary version of myself, and decided to switch things up for the next little bit.
And so, gleaning some inspiration from the likes of Deliciously Ella and Kris Carr, I put my focus squarely on greens, fruits, whole grains, and a bit of fish or chicken here and there. I cut out red meat, refined sugar, processed foods, and coffee, and I cut down drastically on gluten and dairy (I can't resist the occasional smear of good butter). I stocked my fridge with bone broths, different sorts of miso pastes, tons of veggies and fruits, beans, quinoa, brown rice, et al. and started reading up on things like pH levels and alkalinity. This all went down around three weeks ago, and you know what? I already feel
amazing.
My skin looks clearer, my eyes brighter, I'm more alert, and my midsection has flattened out pretty impressively, considering it's only been a few weeks. I'm also at that key point where I'm not craving sugar anymore--quite a feat for a sweets junkie like me. It's amazing how adaptable our bodies are--I swear if you go cold turkey for a couple of weeks, you won't even want it anymore.
As a side effect of these new habits of mine, I found a need to start making my own granola on a more consistent basis. Of all the awesome, delicious, locally made, organic granolas on those heaving Whole Foods shelves, I couldn't find a single one that didn't have sugar in it and looked like something I wanted in my mouth. This is my latest (and most favorite) experiment. It's made of incredibly nutritious ingredients like puffed quinoa, chia seeds, coconut flakes, and pistachios, all tossed with a beautiful, deep pink coating of beetroot powder for some natural, healthy sweetness. It's mixed together with coconut oil and then baked for a long time at a low temperature to preserve as much of the goodness as possible. So yummy tossed into your morning acai bowls or yogurts. xo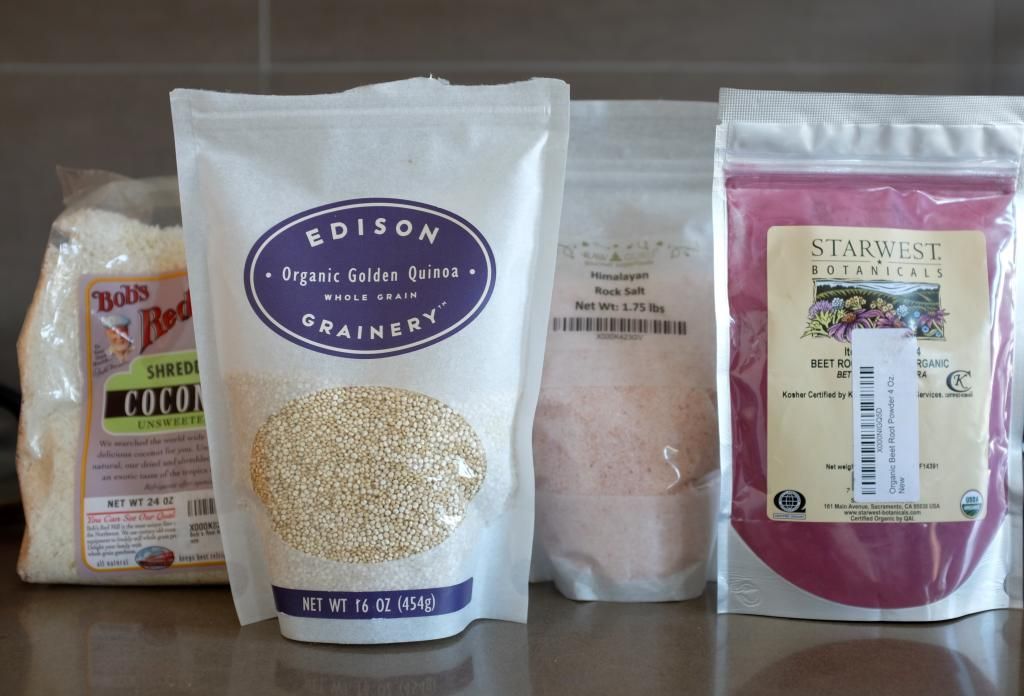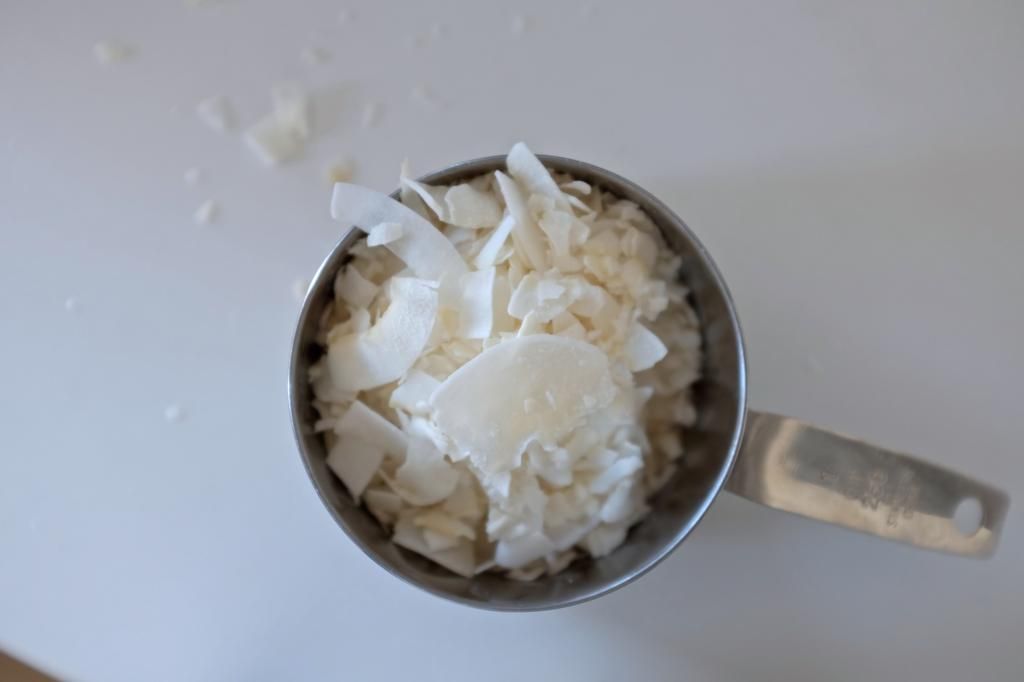 Quinoa Pink Puff Granola
Ingredients:
2 cups puffed quinoa
1/2 cup quinoa
1/2 cup organic, raw pistachios, shelled
2 cups coconut flakes
1/2 cup shredded coconut
2 tablespoons chia seeds
1 teaspoon pink Himalayan salt
2 tablespoons coconut oil
2-3 tablespoons beetroot powder
Directions:
Preheat your oven to 225 degrees F. Mix together first seven ingredients in a big bowl. Melt the coconut oil in a small pan and pour over all the ingredients in the bowl. Mix together thoroughly until everything is well coated.
Spread the mixture into a rectangular baking pan, layering a sheet of parchment paper underneath for easy clean-up, if you like. Bake for one hour, tossing halfway through so that everything cooks evenly and gets lightly toasted.
Take out of oven and let cool for a few minutes. Toss with the beetroot powder until the whole thing takes on a lovely, deep pink hue. Enjoy!