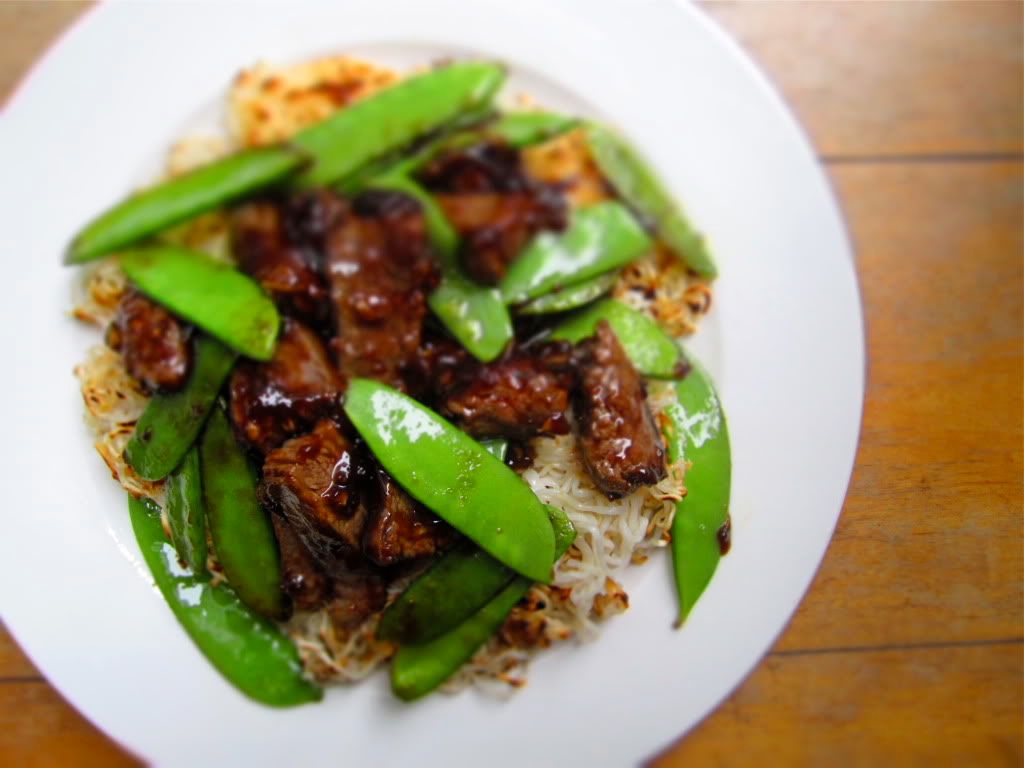 Some of my favorite restaurants in NYC aren't necessarily foodie, Michelin-starred destinations...they're often tiny little mom-and-pop-owned places serving honest, good, satisfying food that doesn't cost a fortune. Which, incidentally, describes most Chinatown restaurants to a tee. Seriously, sometimes there's just nothing better than sitting at a small Formica table and shamelessly digging into heaping servings of crisp salt-baked shrimp, crunchy pan-fried noodles and finishing off the feast clutching a steaming cup of cleansing hot tea.
That said, if I ate pan-fried noodles as many times as I wanted to, I'd probably be about 20 lbs heavier with a clogged artery problem. As good as they taste at Great NY Noodletown (one of my favorite Chinatown restaurants), the healthfulness of the dish is dubious at best. And so, I decided to try making it myself. At least then, I mused, I can control how much oil and salt are going into the thing. And I can rest assured that MSG isn't even a remote possibility. I'd never attempted Chinese cooking before, but the results were delicious and surprisingly simple. Try it and let me know how you do. xo
Pan-Fried Noodles with Beef and Snow Peas
Adapted from Gourmet, November 2009
Ingredients:
1 package dried Chinese noodles (I bought China Bowl Select at Whole Foods)
4 tablespoons oyster sauce
1 tablespoon soy sauce
1 teaspoon sugar
4 teaspoons cornstarch
1 cup water
5 1/2 tablespoons vegetable oil, divided
1/2 pound snow peas, trimmed
3 scallions, finely chopped
1 tablespoon minced peeled ginger
1 pound flank steak, thinly sliced across the grain
Directions:
Cook noodles according to package directions, then drain in a colander.