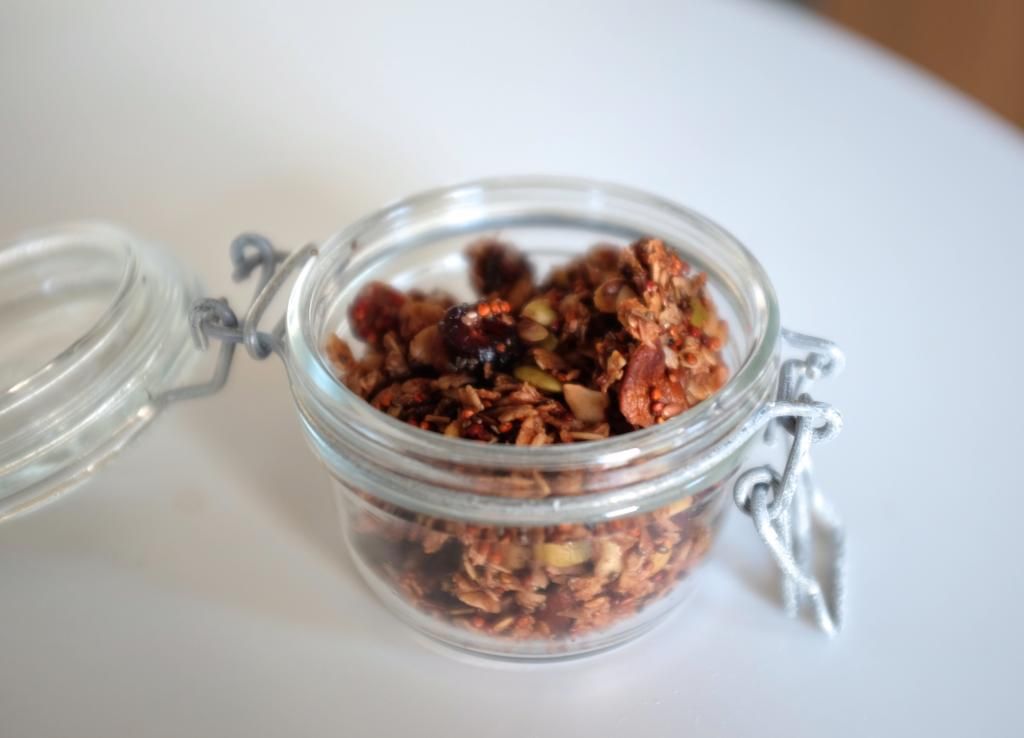 As someone who owns a company with employees and lots of clients, my entire day is basically spent making hard and fast decisions, and essentially crossing my fingers that by 6 PM-ish, my batting average will be decent, and the good calls will, in some small way, outweigh the face-in-palm-give-me-a-tequila-shot moments. And it all begins the second I wake up. Will I spring out of bed lustily, grabbing the day by the horns? Or will I close my eyes for just a few more minutes of precious sleep? Is it going to be a leisurely morning filled with homemade egg whites and French press coffee? Or am I going to be doing a mad sprint into the nearest Starbucks and grabbing some sort of mystery pastry encased in plastic wrap? A 5-mile sunrise run followed by a green juice? Or a lazy cab to work followed by a breakfast sandwich? (JK GUYS, IT'S ALWAYS A LAZY CAB TO WORK.)
During those insane weeks when it seems like no matter how early I get up, I'm still behind from the get-go (
oh, hello, first week of November
), having a healthy breakfast at the ready can make all the difference. I whipped up a batch of this delicious, crunchy, quinoa granola on Sunday, in anticipation of the forthcoming days of nonstop meetings, new clients, and general insanity, and it's been a lifesaver. It's stocked with so many good things that will fill you up with energy--chia seeds, flaxseeds, almonds, walnuts, quinoa, gluten-free oats, some dried fruit, and more. Just throw some on top of a few scoops of soya yogurt and you've got a yummy start to the day that also happens to be totally gluten-free and dairy-free (for those of you who are into such things). xo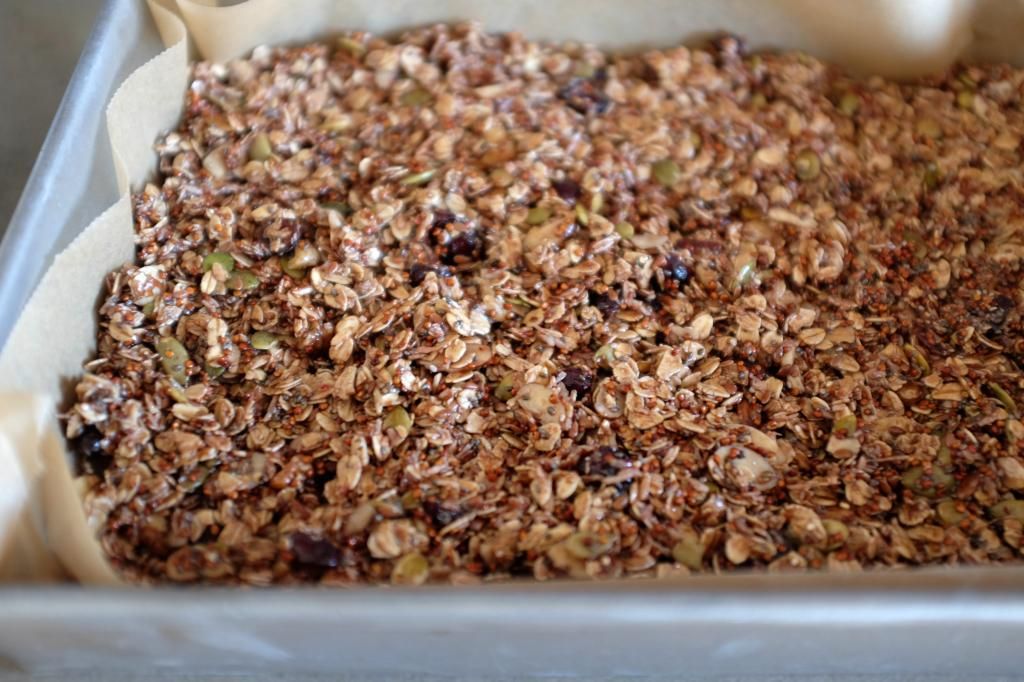 Quinoa Granola
Makes about 6 cups
Ingredients:
2 cups gluten-free whole oats
1/3 cup pre-rinsed, uncooked quinoa
1/2 cup raw walnuts, coarsely chopped
1/3 cup raw almonds, slivered or chopped
1/3 cup raw pumpkin seeds
1/4 cup chia seeds
1/4 cup flaxseeds
1/3 cup unsweetened coconut flakes
1/3 cup dried cranberries
1/3 cup cacao powder
1 teaspoon Maldon sea salt (or any coarse salt)
1/3 cup coconut oil
1/3 cup grade B maple syrup
A dash of cinnamon
A dash of nutmeg
Directions:
Preheat your oven to 225 degrees.
Mix all dry ingredients in a big mixing bowl. In a small saucepan, over very low heat, combine oil and syrup. You only need to get it to a temperature that just melts the coconut oil to liquid form, then turn it off right away. Pour your syrup/oil into the mixing bowl with all dry ingredients, then stir it all up until everything is coated and there are no more dry oats.
Spread the mix onto a baking pan or cookie sheet covered in parchment paper. Flatten it out so it's even; it should take up the whole sheet. Bake for 60 minutes.
Let cool completely. Once cool, lift the ends of the parchment and let it crumble to the center, then pour everything into an airtight jar.
Store in the fridge to maintain the crunch!