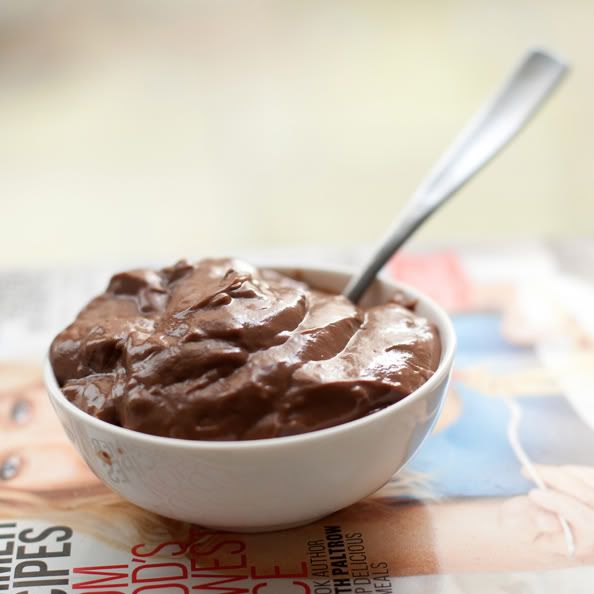 Remember those little plastic Jell-O cups full of cold, creamy pudding you used to eat as a kid? Of course you do. How could anyone forget how great it felt to dive into one of those things after a full day of bike-riding, monkey-barring, fortress-building play? No matter how many fancy pants desserts I eat at various restaurants (and I eat a lot), sometimes I just want chocolate pudding. There's something sweet and nostalgic about old-fashioned sweets like pudding (hence the popularity of shops like Billy's Bakery and Magnolia).
This milk chocolate pudding is about the easiest one-pot dessert you will ever make and it comes out tasting like everything you remember about those little plastic cups with the peel-off foil tops from your childhood. Except better. Way, way better. It's the adult version made with excellent chocolate, rich organic cream, and good milk. Recipe down below. Photos by
Mark Iantosca
.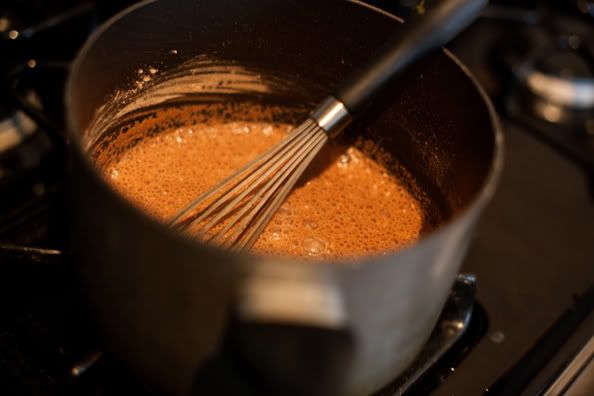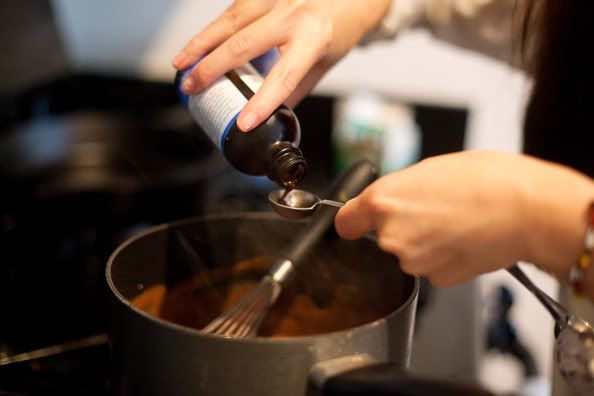 Milk Chocolate Pudding
From Gourmet magazine, February 2007
Ingredients:
2 tablespoons sugar
2 tablespoons cornstarch
2 tablespoons unsweetened cocoa powder
1 1/2 cups whole milk
1/2 cup heavy cream
4 ounces fine-quality milk chocolate, chopped
1 teaspoon pure vanilla extract
Directions:
Whisk together sugar, cornstarch, cocoa powder, and a pinch of salt in a 2-quart heavy saucepan, then gradually whisk in milk and cream. Bring to a boil over moderately high heat, whisking constantly, then boil, whisking, 2 minutes. (Mixture will be thick.) Remove from heat. Whisk in chocolate and vanilla until smooth.
Transfer to a bowl and chill pudding, its surface covered with wax paper (to prevent a skin from forming), until cold, at least 2 hours