One of the greatest things about summer is all the zucchini I get to make. It's just one of those foods that feels better with a little sunshine to accompany it. I have some fond memories of eating little rounds of lightly seared zucchini sprinkled with a bit of good sea salt (one of the best ways to prepare it, in my humble opinion). I also love to eat it fried over perfectly
al dente
spaghetti, lemon and Parmesan cheese
a la
Gwyneth Paltrow--yum.
This particular preparation is super simple and incredibly tasty, like all zucchini recipes should be. All that's required is a little salt and pepper, some good olive oil, a generous sprinkling of cheese, and minimal oven time to make it all bubble and brown beautifully.
All pictures by
Mark Iantosca
. Recipe down below. xo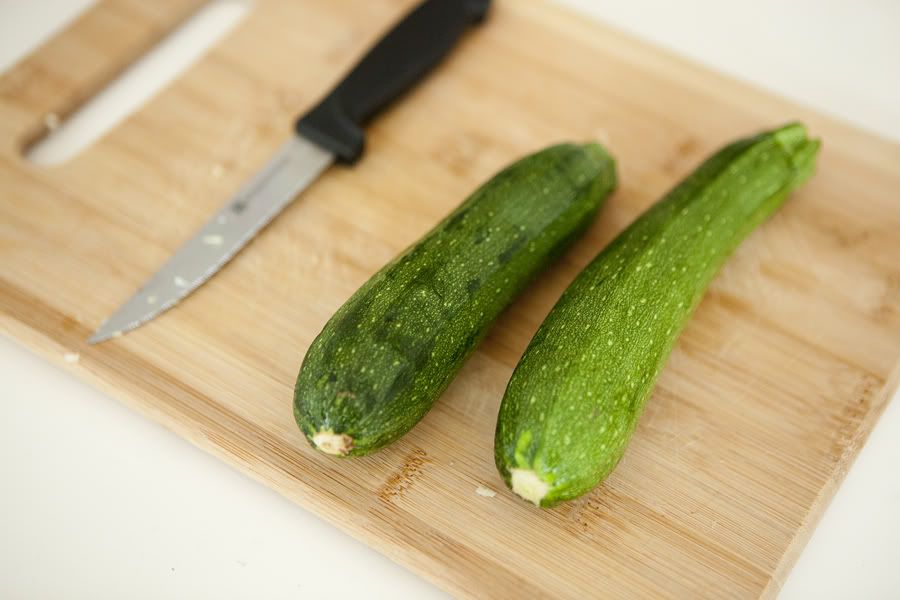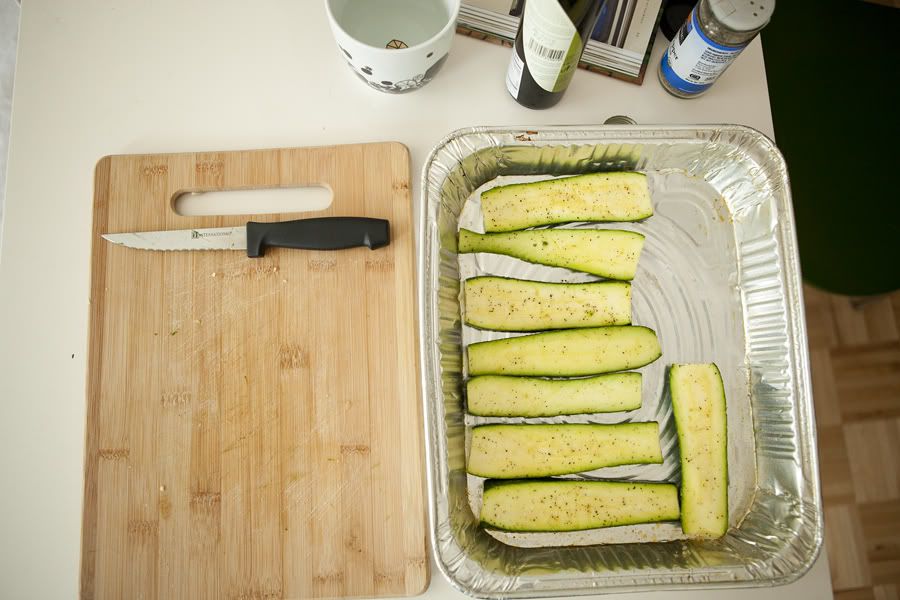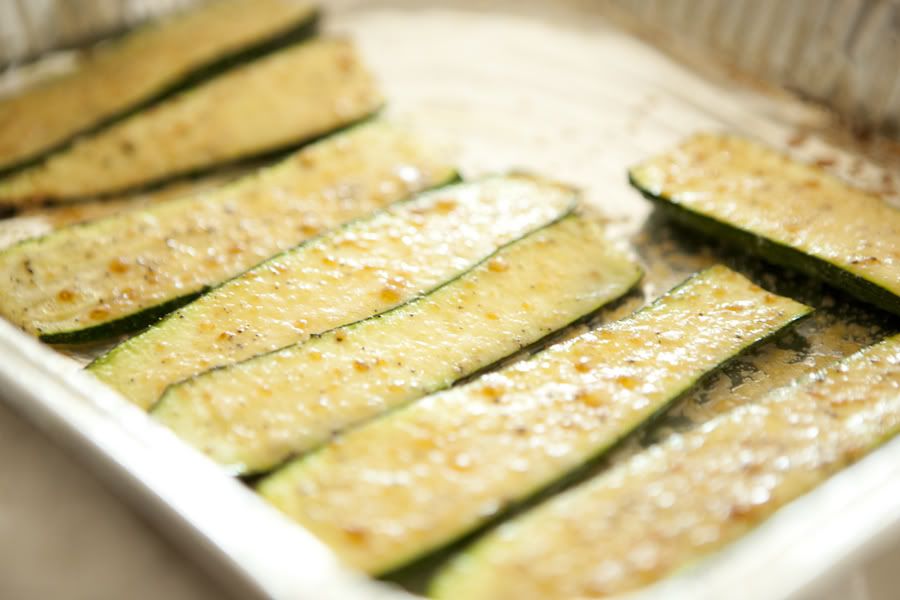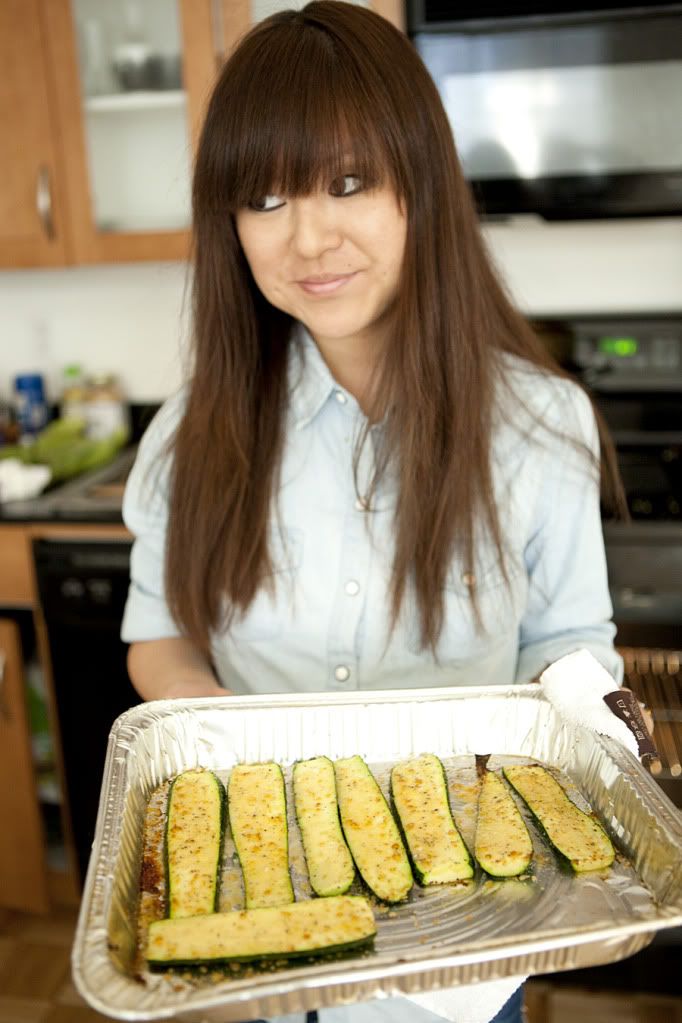 Broiled Baby Zucchini with Parmesan
From Cooking in the Moment, by Andrea Reusing
Ingredients:
1 pound (about 6) very small zucchini, roughly 1 inch in diameter
1 tablespoon olive oil
Kosher salt and freshly ground black pepper
1 cup coarsely grated Parmesan cheese
Directions:
Preheat the oven to 475 degrees. Wash and dry the zucchini, trimming the blossom and stem ends slightly if necessary. Quarter each zucchini lengthwise; if they are less than 3/4 inch in diameter, cut them in half instead. In a medium bowl, toss the zucchini with the oil and season with salt and pepper. Lay them out on a baking sheet, end to end, cut sides up, in a tight row. Roast for about 8 minutes or until they are just starting to color but are still al dente, or half tender. Remove from oven.
Preheat the broiler for several minutes until it is very hot. Sprinkle the zucchini with the cheese and broil until the cheese is golden brown and the zucchini are tender, 3 to 4 minutes. Serve hot.