Another perfect manicure by the exacting technicians at Valley Nails. I decided to go for a black pearl color a la Chanel this time.
I spent the better part of this weekend relaxing, cleaning house, cooking, hanging with Suz Monster, and reading. Lately, that's pretty much my idea of a great time. I don't know if it's the end of winter blahs or maybe that I'm just sick of my cold-weather clothes, but I have almost no desire to go out at night these days. I'm sure I'll be singing a different tune once the evenings get warm enough for open-toed shoes and spring dresses, but for now, it's cozy dinner dates and early bedtimes for me.
I did manage to make it out for the big opening party of the new
Mondrian Soho hotel
, during which The Kills gave an awesome live performance. Totally worth the late trek in the rain. What did you do this weekend? xo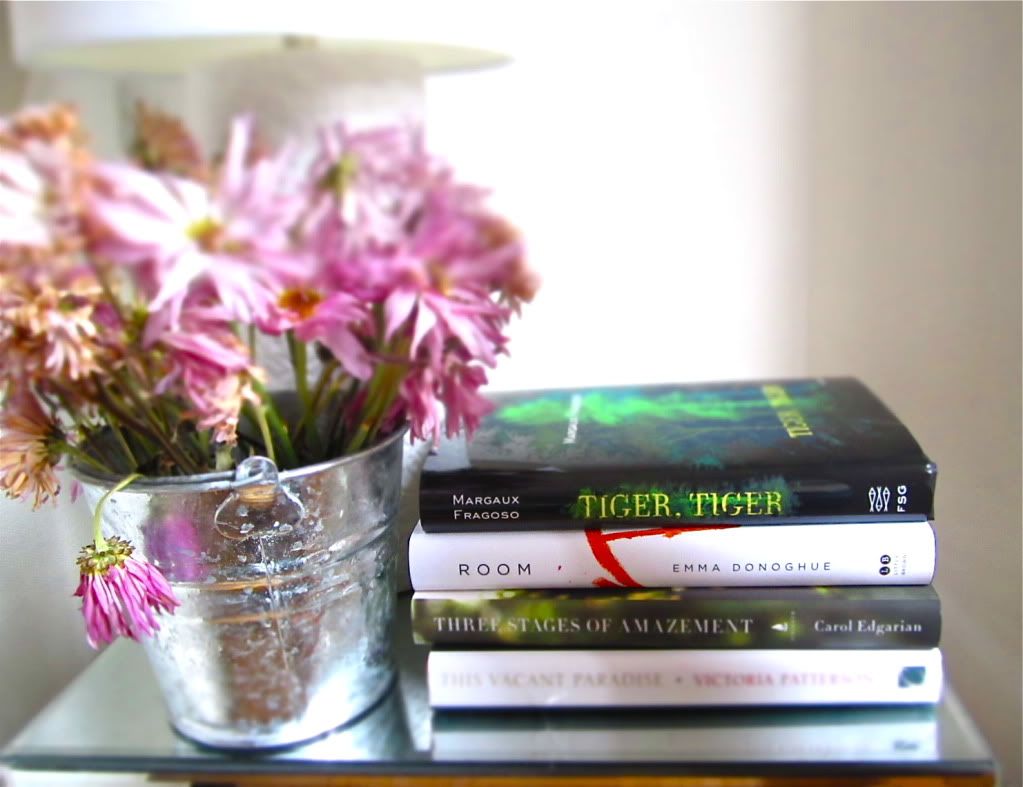 New books! Tiger, Tiger, by Margaux Fragoso; Room, by Emma Donoghue; Three Stages of Amazement, by Carol Edgarian; This Vacant Paradise, by Victoria Patterson. All highly recommended by the paper of record.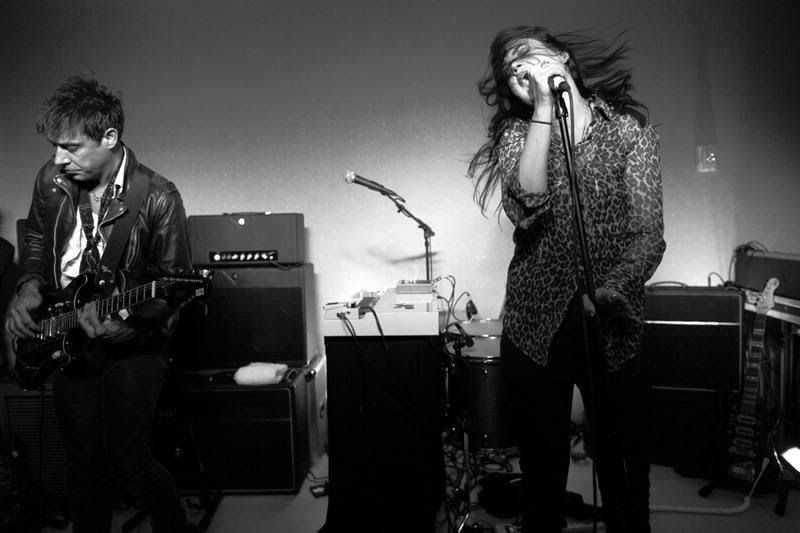 Jamie Hince (yes, Kate Moss' fiance) and Alison Mosshart of The Kills performing at the Mondrian Soho on Thursday night. Picture taken by Billy Farrell.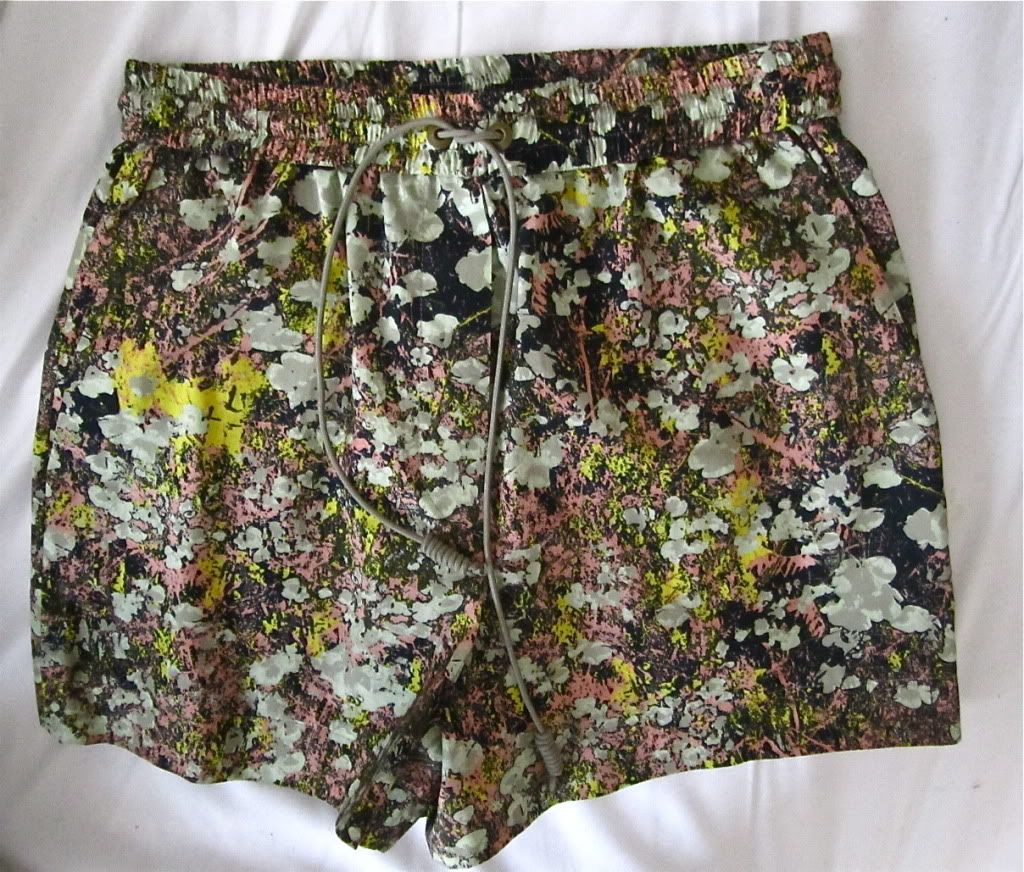 My new favorite Cacharel shorts that I can't wait to wear. I picked them up at Opening Ceremony. I'm in love with the print and the fact that they look like boardshorts.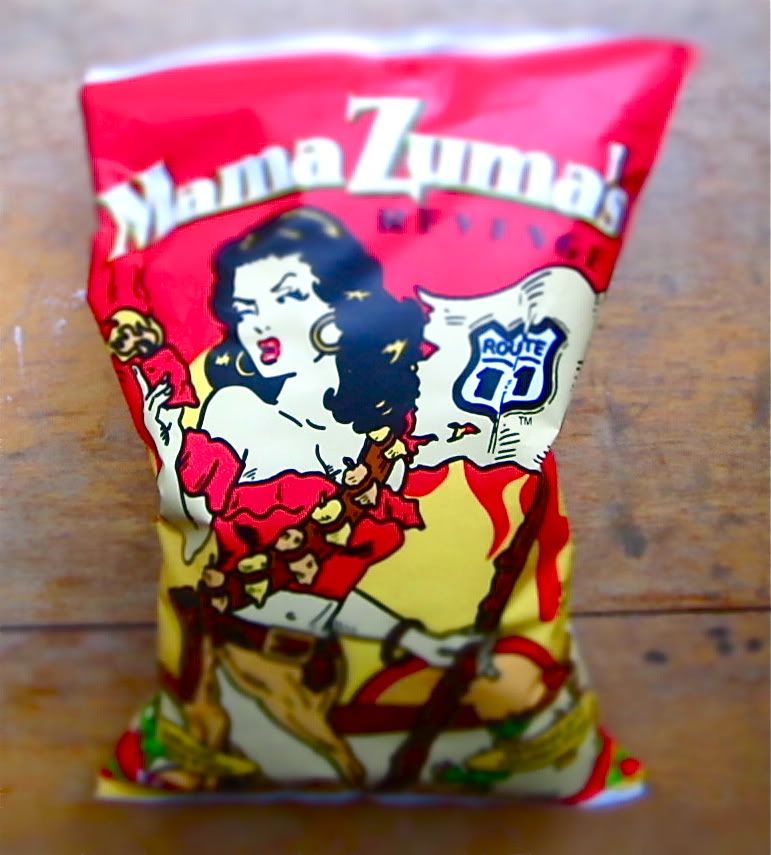 I have a thing for hot, spicy potato chips. I discovered these Route 11 ones this weekend; they're made with some of the spiciest peppers around and they're delicious. Plus, look at that bag!