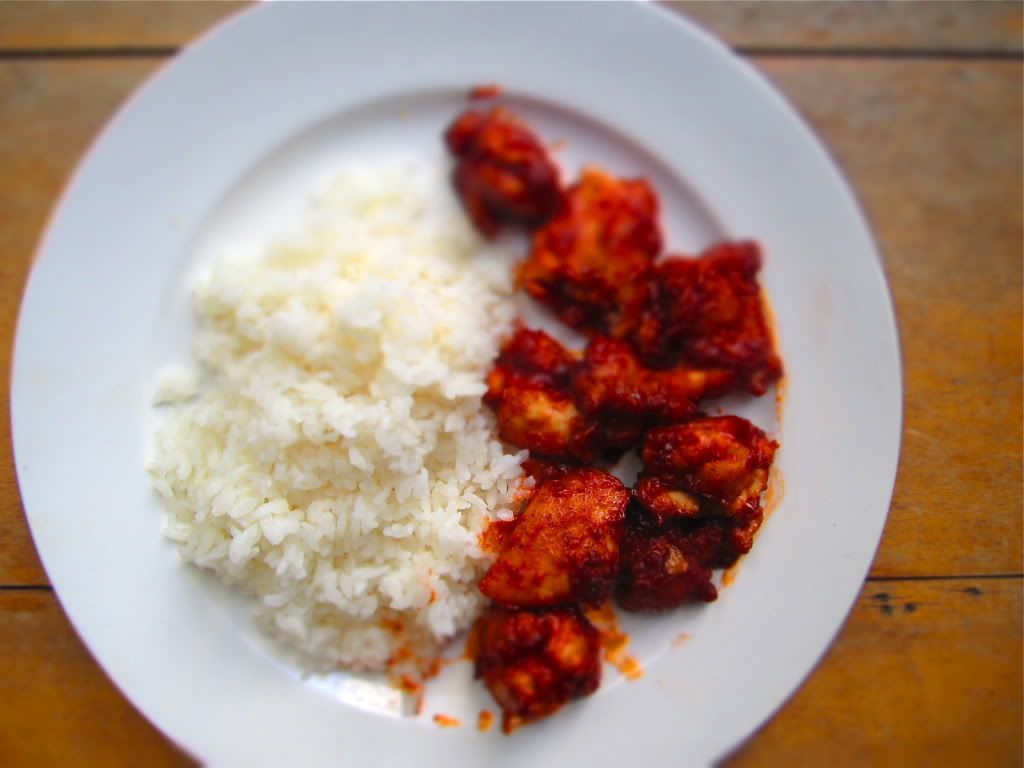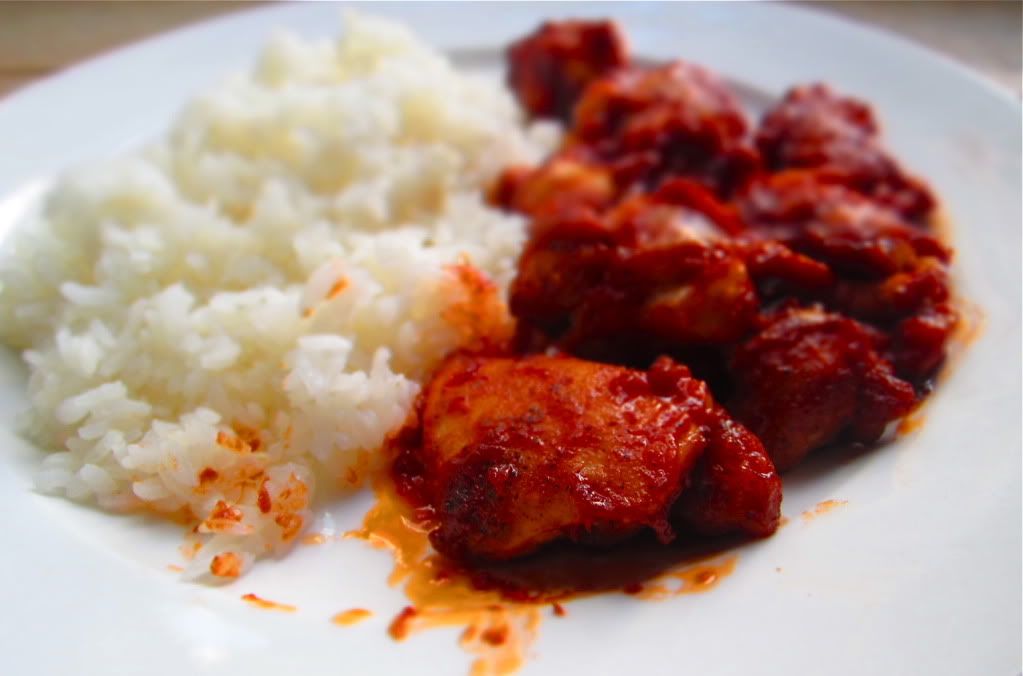 Fashion week is well underway by now, and it's off to a great start. I got to see one of my favorite bands, The National, play live last night at the MAC/MILK party at MILK Studios, which I can already tell you, will be the highlight of my week. I may as well just throw in the towel now and skip everything else. I have this weird thing with The National--when they came on and started playing, I swear I blacked out and had an insane fangirl moment, during which I clawed my way up to the stage screaming with excitement. Not chic. But fun, nonetheless.
Tonight, I'm doing something decidedly more low-key; namely, staying in, cooking a decent dinner, getting my life organized, and getting into bed early. I am exhausted. And it's just barely begun. For nights like these, when I have zero desire to cook a big meal, it's recipes like these that come sweeping in to save the day (not to mention, my sanity). When I first read this recipe in the New York Times, I thought it sounded incredibly strange. Pieces of chicken stir-fried in ketchup? Odd. But I trust Mark Bittman implicitly and I'm always up for unconventional recipe testing, especially if said recipe is so simple and straightforward, it's practically fail-proof. And man, am I glad I gave it a chance. Under the heat of the stove, seemingly ordinary ketchup alchemizes into something deeper and darker, something delicious. With the help of some flour and a bit of oil, the chicken takes on a slight crunch, giving way to tender dark meat at the center. It's reminiscent of General Tso's Chicken, but much lighter and tastier. It's perfection. Try it. xo
Stir-Fried Chicken with Ketchup
Adapted from The New York Times
Ingredients:
1 1/2 pounds boneless chicken, preferably dark meat, in 1/2- to 1-inch chunks
1/2 cup flour, more as needed
4 tablespoons neutral oil, like corn or canola
Salt and pepper
2 tablespoons slivered garlic
1/4 teaspoon cayenne pepper, or to taste
1 cup ketchup
Directions:
Toss chicken with flour so that it is lightly dusted. Put 2 tablespoons oil in a large skillet, preferably nonstick, and turn heat to high. When oil smokes, add chicken in one layer. Sprinkle with salt and pepper.
When chicken browns on one side, toss it and cook until just about done: smaller pieces will take 5 minutes total, larger pieces about 10. Remove to a plate. Turn off heat and let pan cool for a moment.
Add remaining oil to pan and turn heat to medium high. Add garlic and cayenne pepper and cook, stirring, about 2 minutes. Add ketchup and stir; cook until ketchup bubbles, then darkens slightly. Return chicken to pan and stir to coat with sauce. Taste and adjust seasoning, then serve with rice.
Yield: 4 servings.