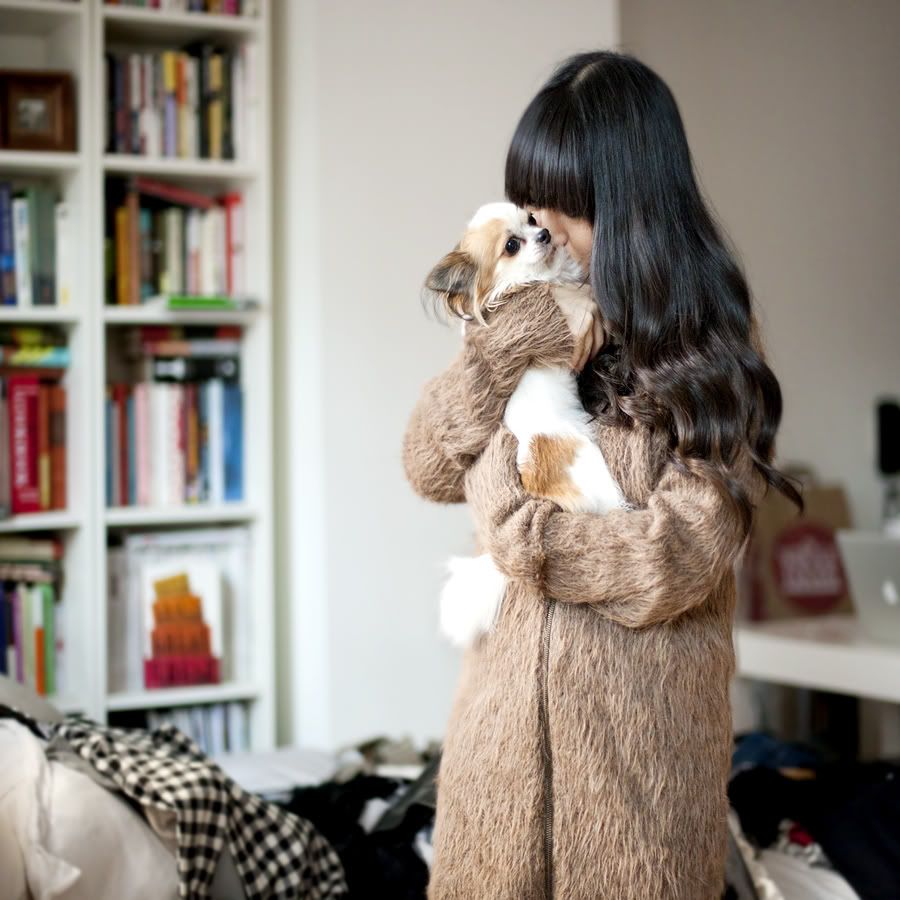 What does one wear when stuck indoors at home during NYC's 6th worst blizzard in history, you ask? Well. Maybe you're not exactly asking, but in case you were wondering, it was this sweater. I pretty much lived in the thing for three days straight. And if you could feel the fuzzy, borderline-weird, soft hairiness of it, you would understand my reluctance to change out of it. I felt (and looked?) kind of like a light tan gorilla in it.
I reentered society today by venturing all the way to the West Village to have lunch with friends at the Spotted Pig and then take a turn in the Standard Hotel's cute pop-up ice-skating rink. I am now back at home and thoroughly exhausted. This leaving-the-house thing could take some getting used to. Time for a nap. xo
P.S. I'm wearing a Society for Rational Dress sweater. All photographs by
Mark Iantosca
.