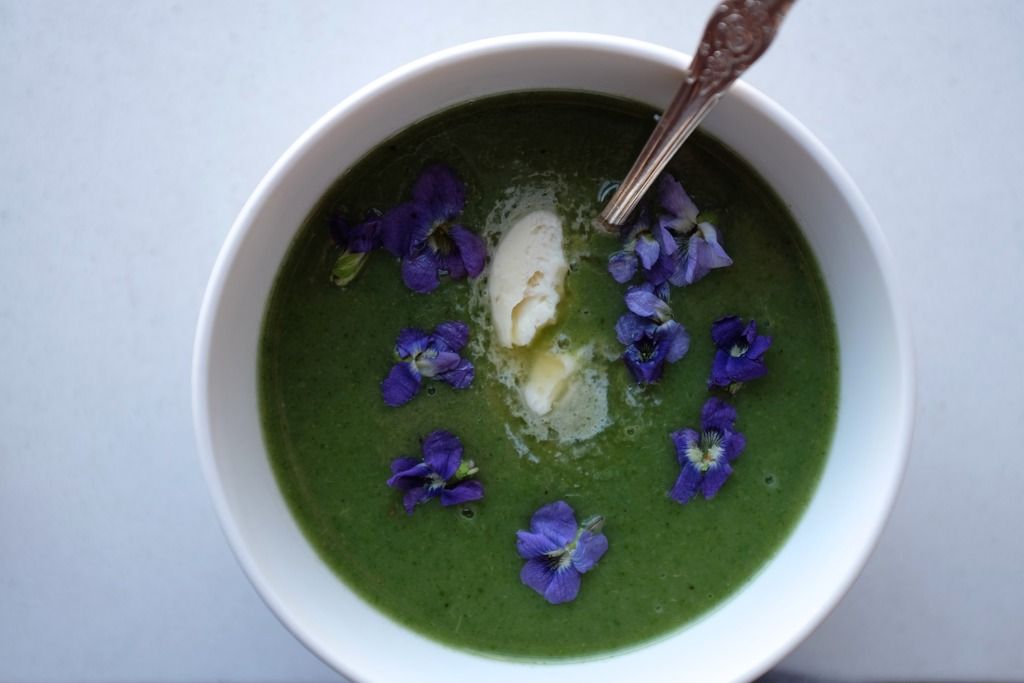 The first time I heard about stinging nettles, I was sitting in the beautiful
Canal House
kitchens of Melissa Hamilton and Christopher Hirsheimer, listening to them wax poetic about their favorite springtime-only foods. This was after having shared a beautiful early-spring lunch of lamb, orzo salad, and asparagus prepared by them. I won't go into how this scenario came to fruition, but no, I was not dreaming, although I very well could've been. Having been an avid fan of the duo for years, I was rapt the entire afternoon, hanging on their every word. It was all I could do to keep myself from whipping out a notebook and transcribing the entire conversation. They should probably have some sort of restraining order against me, I'm such a fangirl.
One of the things Hamilton and Hirsheimer look forward to the most during spring is the welcome appearance of the stinging nettles that appear by the riverbed outside of their kitchens. This dark green, leafy veggie will abide by its name and sting you if you try to handle them with bare hands--they've got spiky little stems that create a mild burning sensation (use gloves!). But once they're cooked, they are veritable powerhouses of nutrition; a serving contains good doses of iron, calcium, Vitamin A, and Vitamin D, and they're also known to be great for your adrenal glands and kidneys, encouraging your body to get rid of toxins, and helping you react to stress in positive ways. I scored a big bag full of them at the Union Square Greenmarket last weekend, and they're around in abundance right now, so get them while you can. This soup recipe, from
Canal House Cooks Every Day
, is and excellent suggestion for what to do with them; it's absolutely delicious. x
Stinging Nettle Soup
Bring
6 cups of chicken stock
,
1 large, diced, peeled russet potato
, and
1 small chopped onion
to a boil in a large pot over high heat. Reduce the heat to medium and simmer until the potatoes are very tender, about 15 minutes. Increase the heat to medium-high. Add about
1 1/2 pounds of stinging nettle leaves
to the pot by the handful, stirring them in. Simmer until the nettles are completely wilted, about 2 minutes. Puree the soup in a blender or food processor until smooth. Season with
salt and pepper
. Serve the soup in warm soup bowls, garnishing each serving with a
pat of butter
and a sprinkling of
chopped fresh chives and their blossoms
.