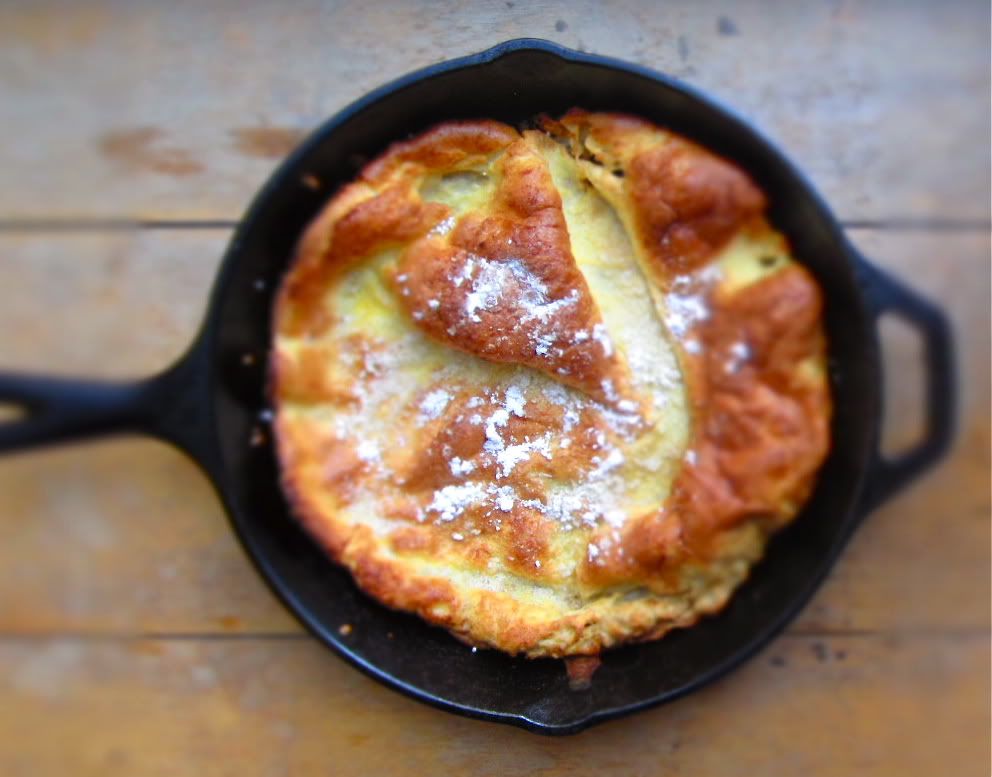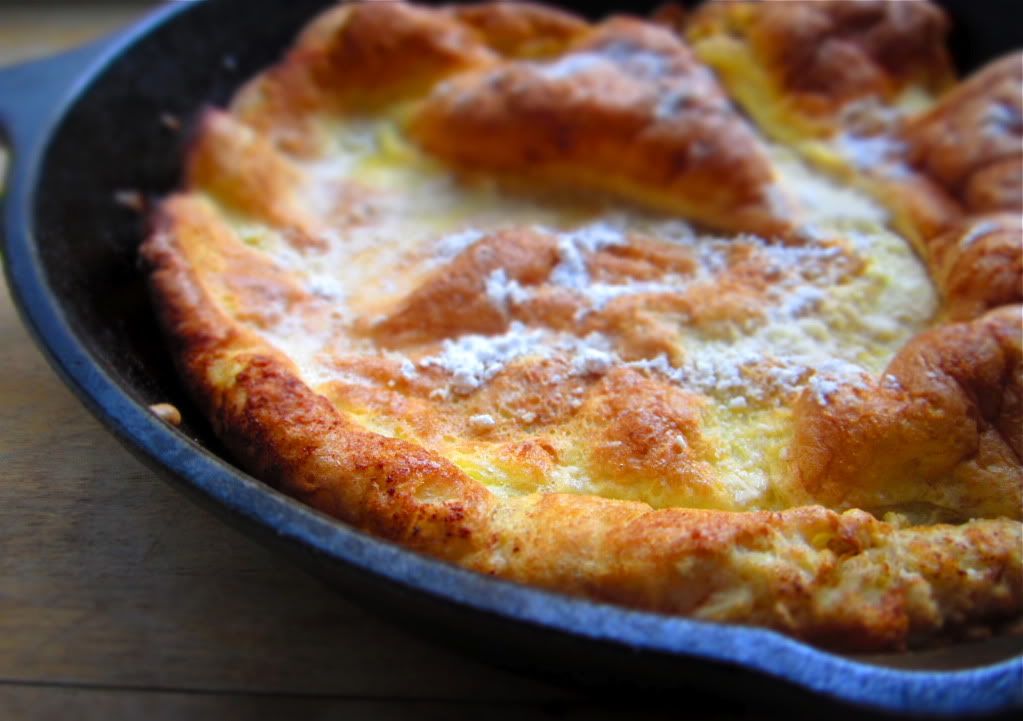 Every once in a while, a recipe comes along that has the power to deceive. This is one of them. These pancakes come billowing out of the oven in all their lemony, sugary, light-as-air fanfare and make you look like some kind of culinary genius; like someone who scoffs at normal pancake recipes, insisting upon something better and fancier and altogether more consequential. In actuality, this is just about as easy as recipes get. Seriously. Get your cast-iron out and make these immediately. You probably have everything you need right in your pantry, and you'll be rewarded with a sweet, tart, lightly toasted
thing
that's somewhere between a pancake and a crepe.
They're excellent for a lazy Sunday breakfast date with someone you'd like to impress. Mix up the batter while he's out grabbing the papers, pop it into the oven, and by the time he's stepping back over that threshold, you'll be lifting it out of the oven, apartment smelling divine, without looking like you batted an eyelash. xo
David Eyre's Pancake
Adapted from The Essential New York Times Cookbook, by Amanda Hesser
Ingredients:
1/3 cup all-purpose flour
1/2 cup whole milk
2 large eggs, lightly beaten
Pinch of freshly grated nutmeg
4 tablespoons unsalted butter
2 tablespoons confectioner's sugar
Juice of 1/2 lemon
Directions:
Heat the oven to 425 degrees. Combine the flour, milk, eggs, and nutmeg in a bowl. Beat lightly. Leave the batter a little lumpy (don't overmix the batter or your pancake will be tough).
Melt the butter in a 12-inch skillet with a heat-proof handle (cast iron works best here). When it is very hot, pour in the batter. Bake for 15 to 20 minutes, until the pancake is golden brown.
Sprinkle with sugar and return briefly to the oven for just a minute or two. Sprinkle with lemon juice, and serve with jelly, jam, or marmalade.