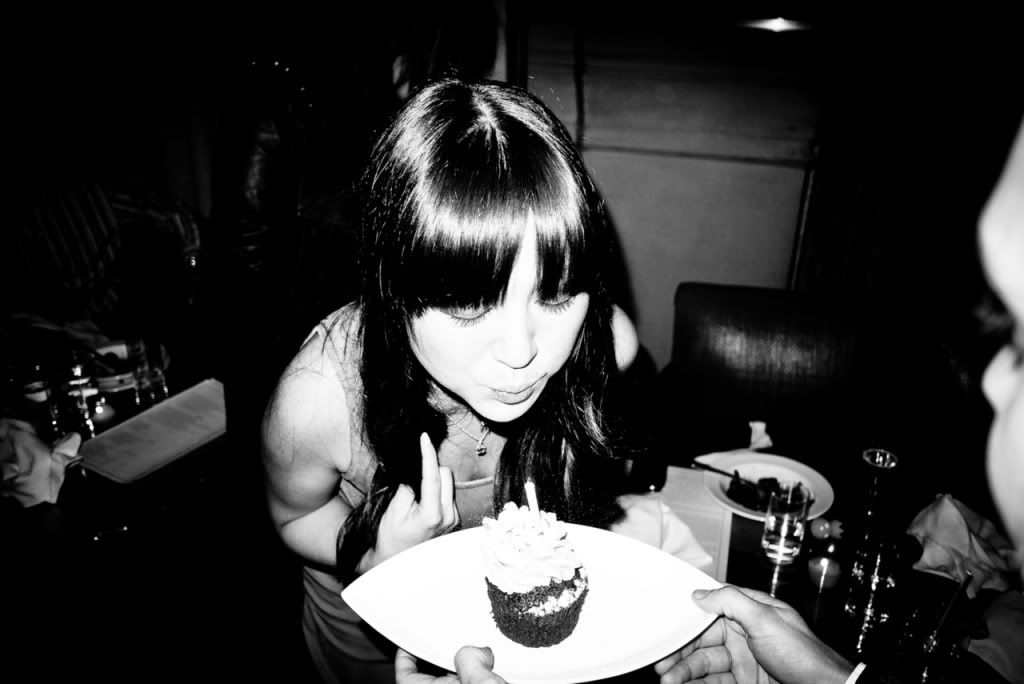 It was my birthday on Friday, and I had so much fun with all of my friends that I didn't take a single picture. Luckily,
Harry Beee
snapped this one as I was blowing out my birthday candle. I grabbed a bite to eat at home-away-from-home,
Soho Grand Hotel,
with a bunch of friends for a big, cozy, yummy dinner, then hung out in the Club Room for the remainder of the night.
Among my birthday gifts? Lots of cookbooks, a psychic reading, a tooth necklace (a funny tribute to the
chipped tooth incident
of last week), and a pasta-making class. My friends know me so well. xo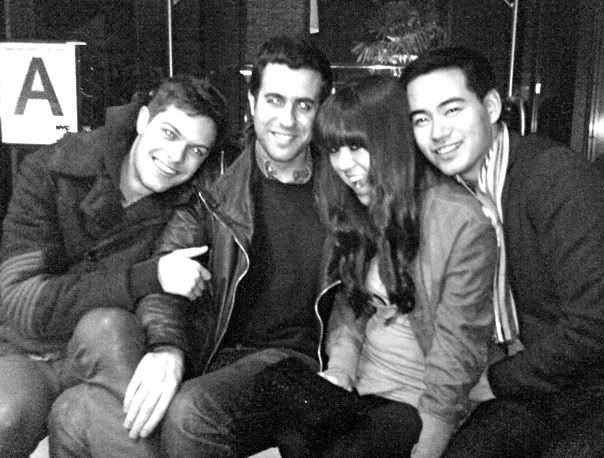 The other picture of the night (there were only two!) taken with David's blackberry. Emerson, Kristian, me, and David outside of the Soho Grand.