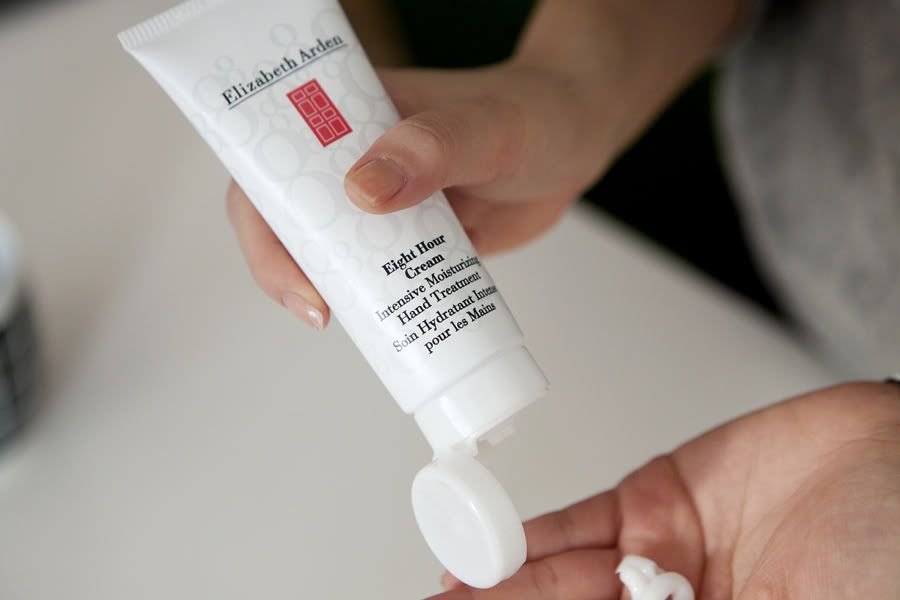 I cook so much that sometimes I feel like I spend my life doing dishes. I probably wash a sinkful just about every single day, and as you can imagine, that doesn't bode well for the state of my hands. I've yet to find an effective dishwashing detergent that somehow manages not to suck all the moisture out of my skin, and I have a sneaking suspicion that it's not forthcoming anytime soon.
The next best thing? My
Elizabeth Arden Eight Hour Cream Hand Treatment
. I'm obsessed with this stuff. Just like the original legendary formula, developed in 1930, it's like a miracle balm for the driest skin. I use the standard
Eight Hour Cream
on any super dry patches of skin and whenever I skin my knees (more often than you would think; I tend to err on the clumsy side), and I use the hand treatment right after I wash my dishes and at night before I go to bed. Give it a try and let me know what you think. You can't go too wrong with it, I promise. After all, it's been selling like hotcakes for almost a century now for a reason. xo
Picture by
Mark Iantosca
.