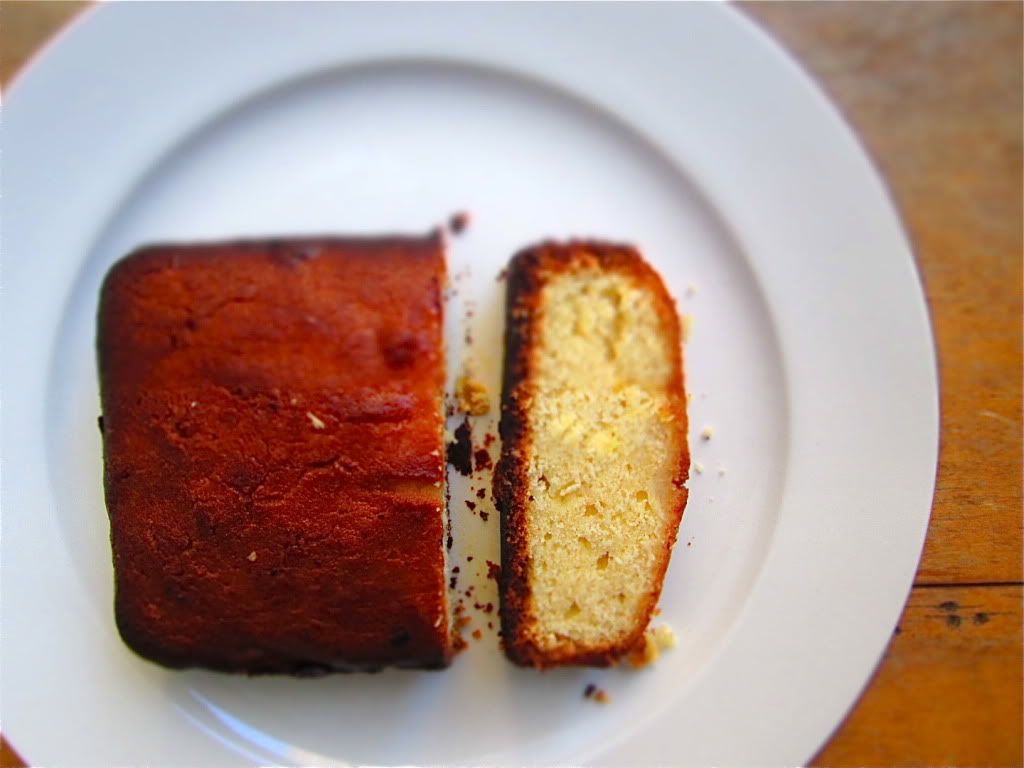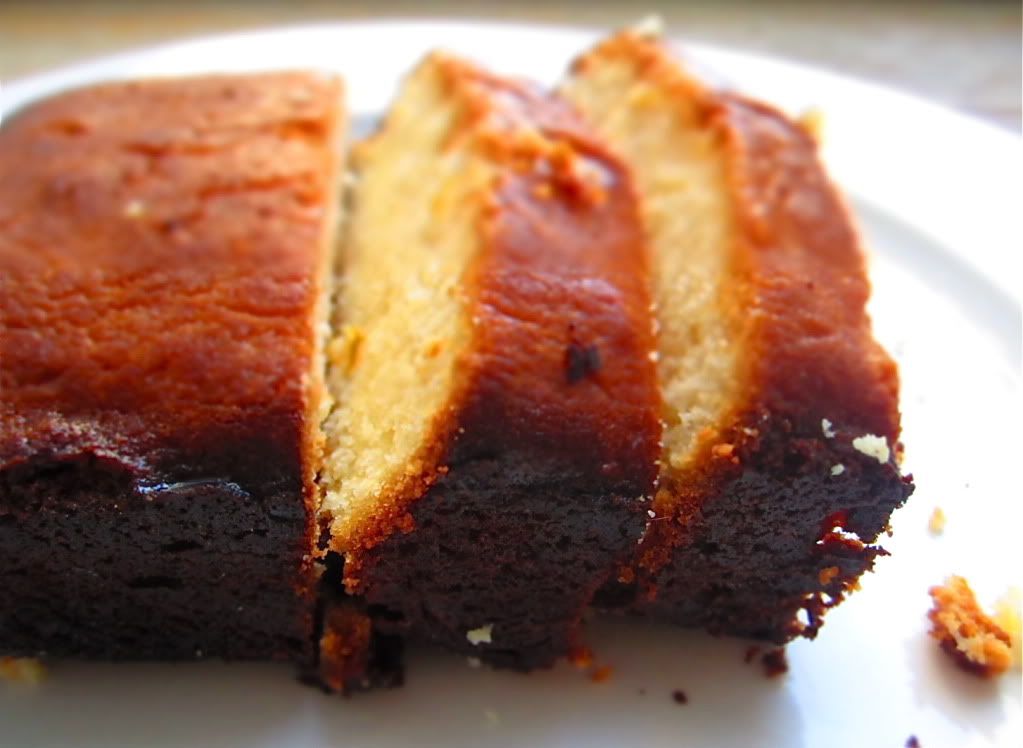 Over the summer I read a charming novel about a family with strange magical powers called The Particular Sadness of Lemon Cake, by Aimee Bender. Rose, the nine-year-old heroine of the story, is able to taste the emotions of people in the food they make. This ability is discovered when she tastes her mother's loneliness in a birthday lemon cake. The book is filled with mouthwatering descriptions of all the food the girl eats, and ever since reading it, I've been hankering after a good slice of lemon cake. Surprisingly, not so easy to find.
When I stumbled upon this recipe in the Tea & Sympathy cookbook, I had to give it a go. I whipped it up on a weekday afternoon between answering the nonstop emails that flooded my inbox this week, which was easy to do since it was such a simple process, requiring the bare minimum of concentration. It turned out beautifully; tart, sugary, and perfectly spongy. As I took my first bite, I couldn't help imagining what Rose would have tasted in my lemon cake. I think it would be happiness, excitement, a bit of longing, and a touch of frenzy.
Do something good for yourself and bake up a loaf this weekend. It's a good breakfast cake--one that is worth lingering over with multiple rounds of steaming tea and the Sunday papers. xo
Sugar-Glazed Lemon Cake
Adapted from Tea & Sympathy, by Anita Naughton and Nicola Perry
Ingredients:
For the cake:
1 1/2 sticks unsalted butter
3/4 cup sugar
2 large eggs, beaten
1 1/2 cups sifted all-purpose flour
1 teaspoon baking powder
Juice and zest of 2 lemons
1/4 cup whole milk
For the glaze:
1/2 cup sugar
Juice of 4 lemons
Directions:
Preheat the oven to 350 degrees.
To prepare the cake: Grease and flour an 8 x 4 1/2 x 3-inch loaf tin. In an electric mixer, cream the butter and sugar together until light and fluffy. Beat in the eggs, one at a time. With a spatula, fold in the flour and baking powder. Add the lemon juice and zest and the milk a little at a time.
Transfer the mixture to the loaf tin and bake for about 1 hour, until the top is a deep burnished brown, and soft and spongy to the touch. It is done when a knife inserted into the middle of the cake comes out clean.