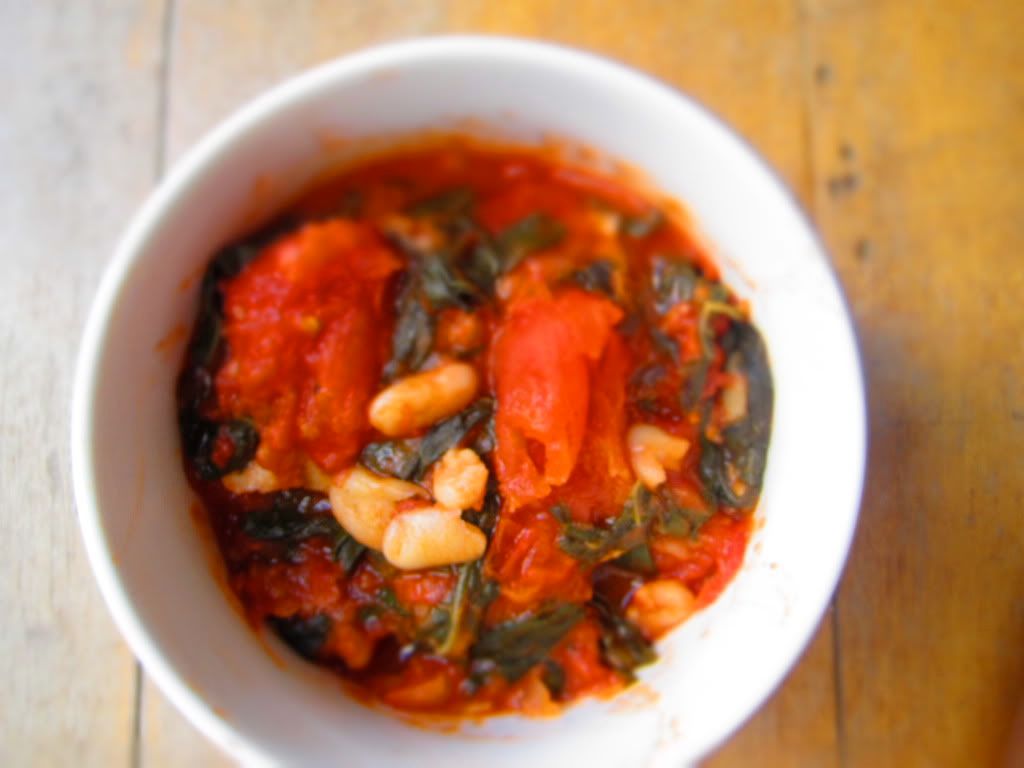 One of my favorite things about losing the sticky heat of summer and going into the cooler, more solitary days of fall is that I get to make soups and stews again. There's something about whiling away a crisp, gorgeous day with all the windows wide open to the breeze, banging away on the laptop for whatever writing project I happen to be working on, music playing, puppy napping, with a big pot of something delicious bubbling away on the stove.
This is a quick and easy white bean stew that takes almost no time to make and packs quite a nutritious punch what with the beans, the garlic AND the super veggie Swiss chard, although you could never tell considering how tasty it is. I used to make it quite a lot for an ex-boyfriend who tended to subsist mainly on whiskey and messy late nights, trying to inject a bit of nourishment into his diet. It's still my go-to bowl of soup in a pinch.
White Bean Stew with Swiss Chard and Tomatoes
Adapted from Food & Wine
Ingredients:
1 large bunch of Swiss chard, large stems discarded and leaves cut crosswise into 2-inch strips
1/4 cup extra-virgin olive oil
3 or 4 large garlic cloves, thinly sliced
1/4 teaspoon crushed red pepper
1 cup canned tomatoes, chopped
One 16-ounce can cannellini beans, drained and rinsed
Sea salt
Directions:
Bring a saucepan of water to a boil. Add the chard and simmer over moderate heat until tender, 8 minutes. Drain the greens and gently press out excess water.
In the saucepan, heat the oil. Add the garlic and crushed red pepper and cook over moderate heat until the garlic is golden, 1 minute. Add the tomatoes and bring to a boil. Add the beans and simmer over moderately high heat for 3 minutes. Add the chard and simmer over moderate heat until the flavors meld, about 7-8 minutes. Season the stew with salt and serve.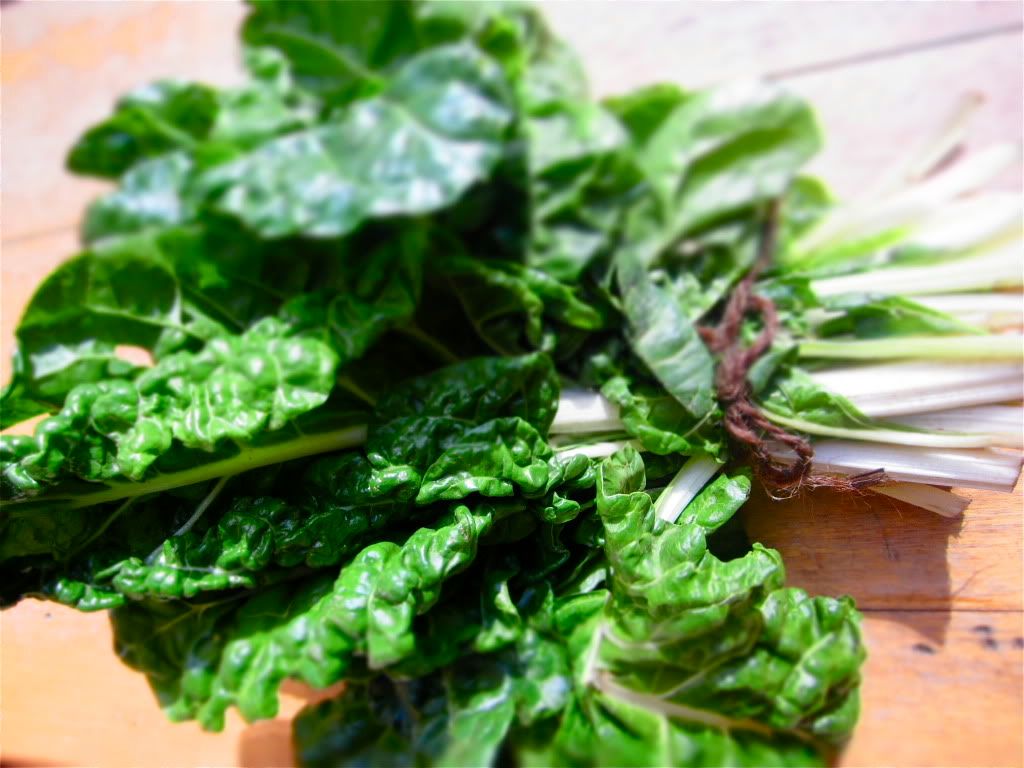 Buy your chard from your local farmers' market if you can--the stuff you find in the grocery store just doesn't compare. I got this lovely bunch from the Wall & Water market in the financial district that's open on Saturday mornings.
Suz Monster sniffing around, about to beg for a little taste of the stew. :)